Segments of pipe stems are so easy to find mudlarking on the Thames. Bowls are less common but you are certain to find at least one on any foreshore walk. They range in date from 1580 – early 1900s.
They can be dated by the size and shape of the bowl and size of the hole in the stem. The older ones have smaller bowls as tobacco was originally very expensive. The finds I've kept are below, dated using a identification chart to scale. They were the fags of their day, came packed with tobacco, were smoked only a few times and then thrown away.
Top row 1610-1710, middle 1700 - 1800, bottom 1820-40 found Mudlarking on the Thames
Clay Pipe Smoking 1600's
Some older pipes have very ornate decoration. I'm still searching for one of these. The most ornate to date is a simple diagonal leaf pattern on the seam.
Clay Pipe from 1820-40 with diagonal leaf pattern along seam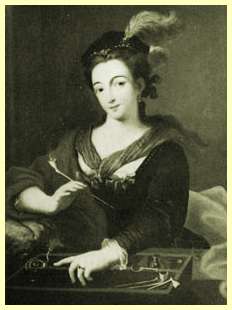 A Reuters Article reveals ' A Museum of London study of skeletal remains excavated from a Victorian cemetery in Whitechapel, east London, found most people had "notches" in at least two, and often four, front teeth made through the habitual holding of pipe stems. Osteological analysis of 268 adults buried between 1843 and 1854 found that some disfigurement had occurred in 92 percent of adults exhumed, while wear associated with habitual use of pipes was evident in 23 percent. "In many cases, a clear circular "hole' was evident when the upper and lower jaws were closed," said Donald Walker, human osteologist at Museum of London Archaeology Service. Males were affected far more frequently than females. The study, published to coincide with national No Smoking Day in Britain, also found a number of young adult skeletons had tell-tale notches, suggesting pipe-smoking may have begun in childhood.' It wasn't until 1881 when James Bonsack invented a cigarette rolling machine that pipes began to replaced.